LISTEN: APPLE PODCASTS | SPOTIFY | STITCHER
Raise your hand if you have ever thought that a personal lubricant is for women who are older or menopausal?
Although that is a reason that women use lubricants, lubricants are also used to enhance your sexual experience even if you're younger and have no vaginal dryness.
Talking about sex seems so taboo. But until we are able to openly talk about sex, we will miss out on ways to make our sex life so much more enjoyable.
That is why I brought my guest Sarah Belzer from Coconu to talk about why we may want to use a lubricant, how to start the conversation with our partner about sex, and what to look for when choosing a lubricant for the first time.
Check out these tips for improving sex in marriage.
This contains affiliate links. This means that I will receive a commission at no cost to you when you make a purchase using my link.
Simple tips for improving sex in marriage
How do you start the conversation with your partner about sex so it's not awkward?
The key to intimacy is having open communication. But this doesn't mean start having conversations while you are in the bedroom trying to make a connection.
The best time to talk about sex is OUTSIDE of the bedroom.
Have that conversation and really be honest about what you want your sex life to look like including the frequency, how often you have sex, and what kinds of sex.
What if we are busy and not having sex as frequently?
If you're having a hard time with mismatched libidos or it's not happening as much because of busy lives, you may need to plan and prioritize sex with your partner.
Just like if you don't plan for something on your planner, the same thing is true with sex.
As much as we would like for sex to be spontaneous and never planned, life doesn't always allow for this.
Finding the time to connect and be intimate is challenging. Especially if you have young kids.
Switching back and forth between the different roles that we have as a mom and a wife or partner.
It's tricky to turn one role off and another one on.
When you have a little preparation in place, it makes it easier to know when it's time to turn on.
This helps a lot if you have a hard time getting in the mood because you have a lot on your mind or you are thinking about your to-do list instead of being intimate with your partner.
Do I need a lubricant?
Many things play in the role of you to naturally lubricate.
From where you are in your monthly cycle, what medications you're taking, and whether you're breastfeeding.
Even if you are having great sex, lubricants can make it even better to lessen any friction and enhance the experience.
What should I look for in a lubricant?
Now if you are like me and don't know where to start. There are different kinds of lubricants.
You have water-based, oil-based and silicone-based lubricants.
Water-based lubricants
Water-based lubricants are the most popular.
You will often find these over the c counter in the grocery store. They are quick-absorbing and easy to clean up.
Plus, they are compatible with condoms and toys. They are not as long-lasting and oftentimes you may have to reapply.
Oil-based lubricants
Oil-based lubricants are really great for skin on skin.
It does absorb into the skin, so there's no sticky residue, cleanup, or staining of the sheets.
Plus, it can multitask as a massage oil and can be used with toys.
However, oil-based lubricants are not compatible with latex condoms.
Silicone lubricants
Silicone lubricants are thicker and longer-lasting.
However, you should not use them with silicone toys.
If you have no experience, try both a water-based and oil-based lubricant because it's ultimately up to personal preference.
Pay attention to the ingredients. Just like you do your food and cleaning products.
Make sure it's hypoallergic and doesn't contain parabens, alcohol, or anything that can disrupt your pH like the lubricants from Coconu.
Coconu is a certified organic, coconut-based lubricant that you can use with peace of mind.
Try Coconu today and use the promo code REALHAPPY for 15 % and thank me later.
About Sarah Belzer and Coconu
Sarah Belzer is a wife and mother to three teenage sons and a female entrepreneur at Coconu.
Conconu started when her sister-in-law was looking for an all-natural lubricant after the birth of her baby.
Many of the products on the market had ingredients that were irritating to her skin.
And many of the products that claim to be all-natural and organic still had harmful chemicals in it.
She thought it had to be a better way. So she created her own product, Coconu.
Coconu is a certified organic, coconut-based lubricant. Sarah joined the team to help grow the company and expand its line of organic coconut personal care products.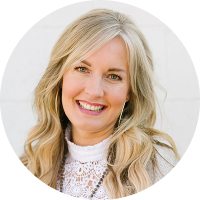 Links mentioned in this episode
Subscribe & Review in iTunes
Have you subscribed to the Real Happy Mom podcast? If not, I'm encouraging you to do it today.
I don't want you to miss any upcoming episodes. I plan to add some bonus episodes that you won't find on this website, and if you're not subscribed, you might miss out on those. Click here to subscribe to Apple Podcast!
I would be so happy and grateful if you left me a review on Apple Podcast too. Reviews help Apple Podcast to know that this is a podcast for other moms so that other moms can find this podcast. Plus, it makes my day to read the reviews.
Just click here to review, select "Ratings and Reviews" and "Write a Review" and let me know your favorite part of the podcast. I really appreciate any help you can provide.
Don't have iTunes? You can subscribe to the podcast Google Podcast, Anchor, Spotify, Breaker, Castbox, Overcast, RadioPublic, and Stitcher.
Related blog posts
The Real Happy Mom Tribe
Sign up here to get on the waitlist. I will notify you when the doors are open.
Could you leave me a message about this episode?