Below is a list of products and services, the resources that I use to make my life easier.  I am personally using all of these products and services listed below.
Some of the links included are affiliate links.  That means that I receive a commission if you decide to make a purchase at no extra cost to you.
At Home
Ordering groceries through Walmart has been a game-changer for me! You order fresh groceries, Walmart does the shopping and loads your car for FREE. How easy is that? Here's $10 off to try it out.
Do you notice you are forgetting tasks during the week or constantly asking yourself "what's for dinner?"  Get my weekly planner AND meal planner and take control of your week and grocery bill! Did I mention that this planner is FREE!
If you have heard me talk about planners I love, then you have heard me talk about the STIL planner. I have been using the Get It Done Planner to help me stay focused on my short-term goals and I love it. Every day I focus on 3 things that are going to help make progress on my 3 big goals for the quarter. If you are ready to start crushing your goals, get the STIL planner to keep you on track.
On the Blog
Have you considered starting a blog or just don't know where to start?  Below are the products and services that are my must-haves as I started Real Happy Mom.  
This is a one-stop-shop to finding hosting for your site, in addition to web design, web maintenance, and website security.
If you are looking for a feminine theme for your blog, search no more! Pretty Darn Cute Design has WordPress themes that are gorgeous and easy to use.
Features include:
4 home page widgets with the option to add custom background images to each
Clean Landing Page Template
Add as many ads as you like in whichever widget areas you choose
Completely Responsive
Simple. Headache free. Effective and Efficient.
Easily Add Custom Logo to Header
Shrinking header on scroll
Sticky Header Stays at top of your screen
Optional Instagram Widget at bottom of page
FAQ Page styled
6 Page Layout Options
Custom Category Archive Display
Like the way my site looks? I used a theme from Pretty Darn Cute Design and I love it!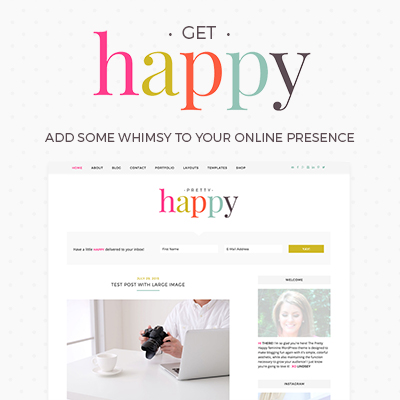 Social Warfare is one of my favorite plug-ins for sharing my blog post.  Social Warfare makes sharing your content easy by adding social sharing buttons to your blog.
I am all about automating as much as I can to save time.  Tailwind is awesome for scheduling pins on Pinterest and post on Instagram.  Use the link above to start your free trial to see how much time you can save with scheduling pins and post.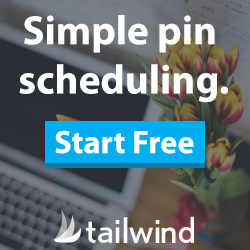 Canva is the perfect tool for designing my blog and social media images because it is SO easy to use! Have to do design experience? No problem!  There are many templates that you can use to get started to making professional-looking images!
Are you loving the stock photos that I use in my blog post? You have got to check out SheBold!  Her photos are beautiful and they are a must-have for my blog.
These are some of the resources I am currently using and I am planning on updated this list with more products and services. Don't hesitate to ask me a question about anything related to this.
As a busy working mom, I need help with keeping my schedule together. With Acuity, I can set up various appointment types so that I am able to schedule podcast guests, coffee chats, and so much more. The best part is my calendar with Acuity integrates with my Google calendar and Zoom. This takes one more thing off my to-do list because Acuity is already sending out reminder emails and setting up my Zoom link for my appointments.
On the Podcast
Microphone
I often get asked, what kind of microphone do you use. I have the Sterling Audio ST151 Large-Diaphragm Condenser Microphone. Honestly, this microphone was a birthday gift from my husband a few months after I started my podcast. This microphone gives great quality sound. If you get this microphone and expect a USB to plug directly into your laptop, you will need a piece of additional equipment.
If you are ready to cut the time that it takes to produce great audio quality without the hassle, Alitu is for you. Alitu is NOT for anyone who does a LOT of detailed editing (like removing dozens of ums and ahs) and wants full control over every detail of how their show sounds. For that, they'll want to use a full editing package. Instead, Alitu saves you time and stress by taking control of certain aspects and gives you simple editing tools for the big mistakes. And in the end, you will have a high quality sounding podcast episode.
I love my podcast host Buzzsprout. If you are looking for a podcast host seriously consider Buzzsprout. They have awesome support, easy to use platform, and instructions to get on just about every podcast directory out there. If you are ready to get started you can get a $20 Amazon gift card when you purchase a paid plan (and I will get a $20 gift card thanks to you).